SUSAN WILLIAMS crafts exclusive wine-country adventures tailored to your taste. Walk the vineyard of 100-point wine, taste with boutique winemakers, explore private cellars, forage for hand-crafted gin, hunt truffles with Lola the truffle dog, and savor wine pairing dinners with renowned chefs. These unique experiences are curated from Susan's close connections with owners, winemakers, artisans, and chefs, and are exactly what your discerning taste seeks.
Indulge in Paso Robles Wine Country
This package includes a personalized concierge service and wine country itinerary crafted to your preferences and desires. Our expert team will work closely with you to create a customized trip that takes you to some of the most notable wineries, breweries, distilleries, and culinary delights in the area. The package includes transportation, tastings, lunch and dinner at local restaurants, and recommendations for overnight accommodations.
Paso Robles Wine country Adventures
For those who prefer a more hands-on approach to their wine country experience, our Pre-Curated Experiences provide recommendations for an unforgettable day. This package includes a carefully selected itinerary with recommendations for overnight accommodations, charcuterie, lunch and/or dinner, wineries, transportation, nightlife, breweries, spirits, and more. These recommendations will help you plan your unforgettable journey through Paso Robles wine country at your own pace. 
Discover unforgettable Exclusive Bespoke Experiences and PreCurated Experiences in Paso Robles Wine Country. Led by Susan Williams, she has leveraged her personal relationships to deliver elevated luxury. Immerse yourself in finest wines, private tastings, and hidden gems. Book now for an extraordinary journey!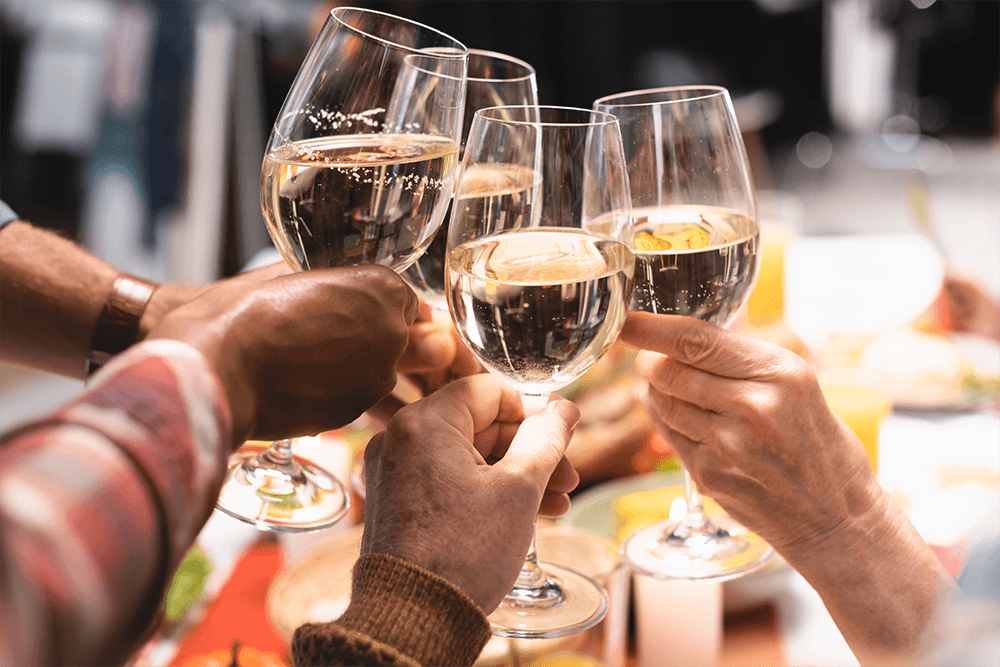 Experience Our
Exceptional Wines
At CONNECTIONS, we offer a diverse range of exceptional wines that are sure to tantalize your taste buds. From rich and full-bodied reds to crisp and refreshing whites, our wine collection is curated to satisfy even the most discerning palates.
Our bubbly selection includes a variety of sparkling wines, each with its unique flavor profile, ranging from delicate and sweet to crisp and dry. These effervescent wines are perfect for any celebration or just to add a little bit of sparkle to your day.
For those with a sweet tooth, we also offer a delectable dessert wine selection, carefully crafted to complement your favorite desserts. From rich and velvety port wines to light and refreshing ice wines, our collection of dessert wines will leave a lasting impression.
At CONNECTIONS, we take pride in our relationships with local winemakers, which allows us to bring you exclusive access to some of the finest wines that Paso Robles, California, has to offer. Join us on a personalized wine tour, where we'll take you on a journey of discovery, exploring the different flavors and aromas of our exceptional wines.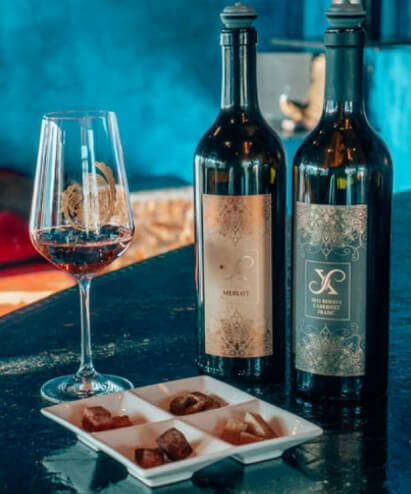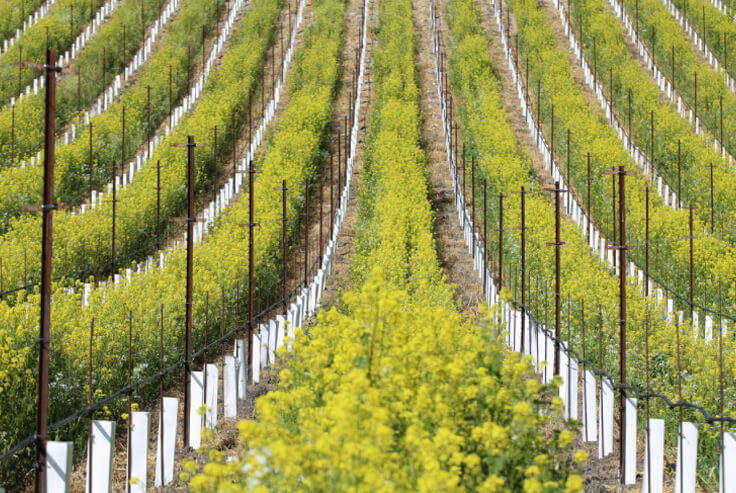 Susan has created so many experiences for all our trips to Paso it is hard to pick a few to mention… Wine Blending my own GSM creation was super special. Tasting each varietal, creating my formula, having my own bottles complete with my own custom created label. Lunch customized by Chef Rachel to pair with each wine we were sampling under the trees in the courtyard at Asunción Ridge. Wine tasting in the private home of Varinder & Anita, owners of Copia. Sitting in their dining room listening to the passion they have for their wines and how they were created is unmeasurable. These experiences are among my favorite trips to Paso all thanks to Susan.
I have had more fun and learned more about wine and wine making through Susan's amazing experiences. Some standouts for me – a wine tasting at the top of Adelaida, tour of the winery, picnic lunch and wine tasting on heart hill at Niner, a unique winery that is an antique shop in the Santa Ynez area, wine tasting on a lake at one of the wineries. We have done cave tours, barrel room tours, different types of pairings. Each one has been unique, fun and educational. I would have to say she provides so much more than just the wine tasting room.
I take 3-4 trips a year to Paso. Susan with Connections has created spectacular trips every time. A private chef pairing food & wine in the olive grove with my friends & family. A sensory test in the vineyard. Learning the texture, smell & tastes that go into wine. Walking through the vineyard & tasting the wine of the grapes I am looking at. Listening to the winemaker's passion as he explains the process from grape to wine. A private tour of the most beautiful wine cave while sampling from the barrels. Getting access to a winemaker's private collection & library wines with a single phone call to Susan was my all-time favorite. Her experiences, connections, passion & friendships with so many in the industry is unparalleled. I would never plan a trip to Paso without calling Susan first.
As a participant of many wine camp ventures, I would like to say, that Susan Williams as our executive curator, has made sure that each event is coordinated with detail, while making our events enjoyable and including the opportunity to meet new friends, I would highly recommend her efforts in any of your planning, and reservations!
For the past five years I have enjoyed every detail given to making my wine tasting experiences on the coast truly unforgettable! Each time Susan has added a unique opportunity at the vineyards that have made each encounter tailor made for our group . She has created treasured moments for me and my friends that will last a lifetime . I am so thankful for Connections and am planning dates for next adventure!!
We have taken several trips that Susan Williams organized. She is amazing and does a great job coordinating Central Coast wine tasting experiences. I highly recommend Connections.
Susan Williams is our go to for all things Paso!
I can't recommend Susan Williams enough for her amazing attention to detail and planning skills. If you are looking to have an unforgettable wine tasting experience look no further. Susan has cultivated some amazing relationships with some of the best wineries in Paso Robles. These relationships allow her to plan carefully choreographed personal wine tasting experiences. From learning and blending your own custom bottle of wine to over the top wine and food pairings. If you want an experience to remember a life time Susan can plan it for you.